Welcome to Green Fish Blue Oceans, the podcast where stories about seafood are good for you and the oceans.
I'm excited to announce that Green Fish Blue Oceans launched on iTunes and Google Play on January 27, 2017.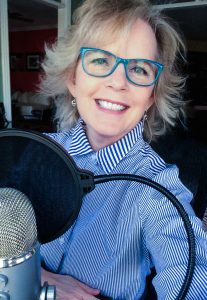 Join me for fifteen minutes (plus or minus) every other Friday as I dish all things sustainable seafood, fisheries and the oceans with an easy-to-digest A-Z format.  A is for Arctic Char and Anchovies, B is for Barramundi and Blue Crab Meat, C is for Clams and Climate Change, D is for Dogfish and Deforestation,  E is for Escolar and Extinction, F is for Fish Farming and Fake Fish, and more.
Meanwhile, if you'd like to find out more about me and my projects, check out my website, shoot me an email, or better, let's connect. I'm on Twitter, Facebook, Instagram and LinkedIn.
Don't just eat seafood, eat seafood that is good for you and the oceans.
(And don't forget to subscribe!)