About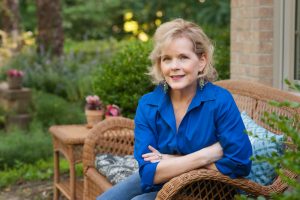 Maureen C. Berry is the host of Green Fish Blue Oceans the podcast where stories about seafood are good for you and the oceans.
She is a Kentucky-based sustainable seafood advocate and the author of Salmon From Market To Plate, the cookbook for conscientious cooks who want to maintain a sustainable salmon kitchen.
When she's not writing, cooking, or behind the lens, she's playing her acoustic guitar or with her furball, a ten-year-old wire fox terrier. But not at the same time! Find her tweeting @maureencberry.
Got a question or an idea for a future episode? Email Maureen at maureencberry at gmail dot com.